Your stage is an amazing interface in SoundBirth App. It is beautiful, simple and intuitive. Your fans will be able to listen to your music, know your last news, comment and be informed in one click. It has never been so powerful.
Everything now
Your Stage has everything you need.
And it gathers everything.
It's designed to help you get the most out of your music.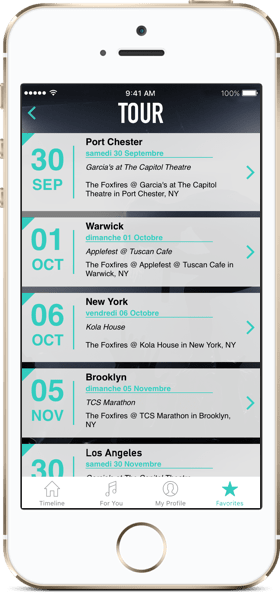 Best reach ever
Facebook 8% VS 90% with your
SoundBirth Stage.
Nothing left to say 😉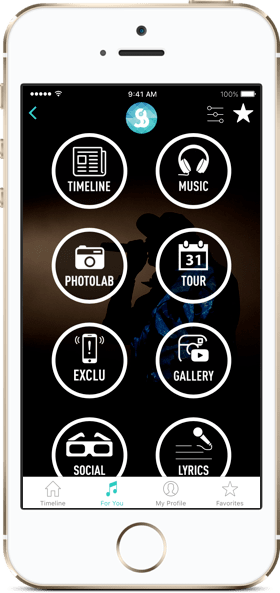 Designed for you
It contains your music on streaming platforms,
your lyrics, your news, a powerful social network,
all your tour dates and much more…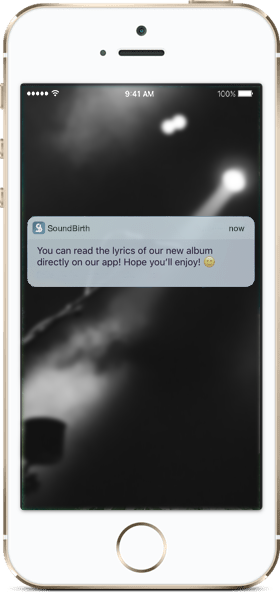 Discover the greatest community and the most powerful
communication tool.